Starting my new job as an
organizer
, and reading this
book
has created the perfect storm for organizational motivation within my own home. Undoubtedly, in times of change and unpredictability (say, moving across the country), we hold on to the things we
can
control. One way I maintain that sense of control is by creating a soothing home environment.
To me, a calm home means little clutter. Our new home is not there yet, but we're making baby steps. Today I completed a few organizational tasks, and I thought I'd share three steps I follow in making sustainable organizing updates.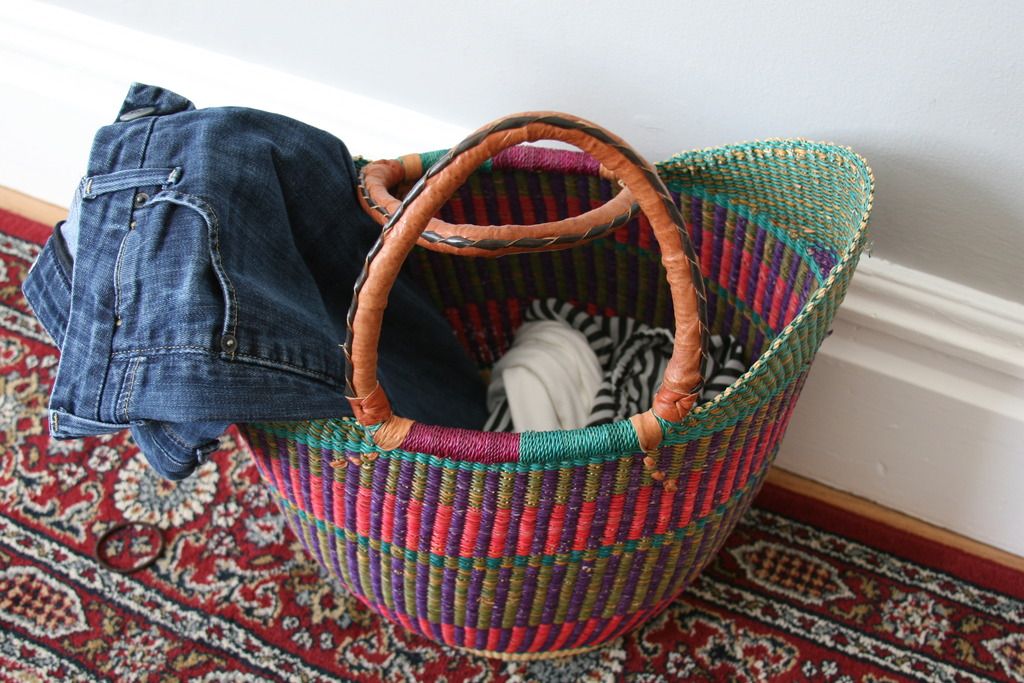 1. Purge. Ahhh it feels so nice tossing items that either a.) don't "spark joy" or b.) feel unnecessary. Those jeans that have followed me to four cities in four years, but have yet to make an appearance on my body? Time to go!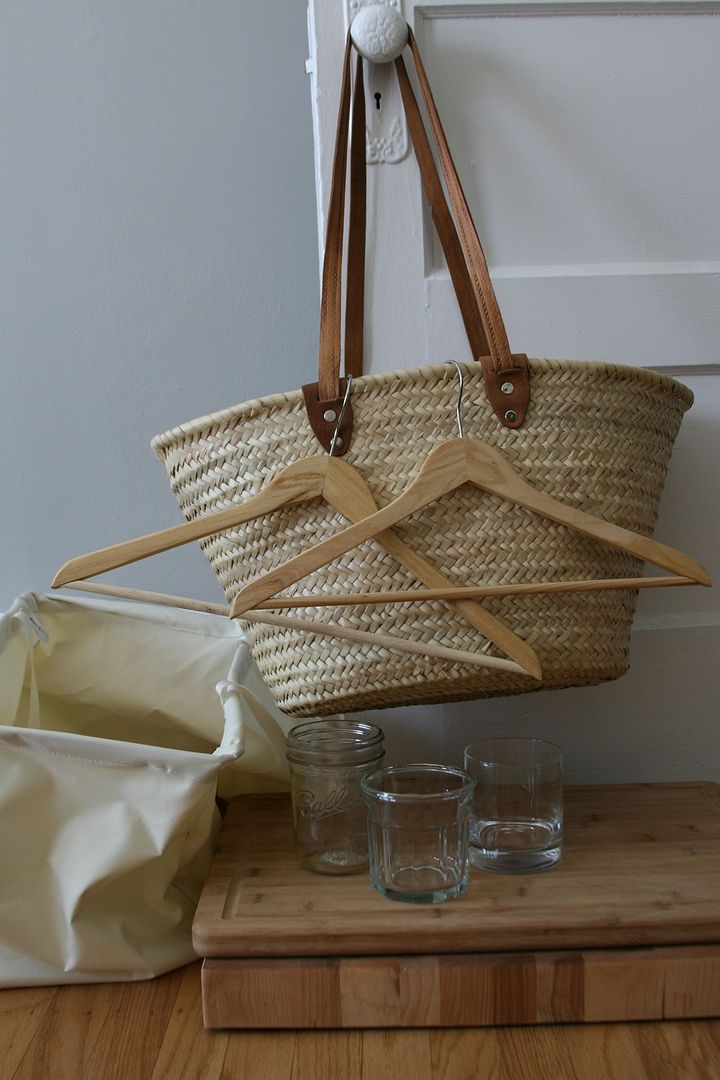 2. Use aesthetically pleasing storage. If the solution looks nice and is enjoyable to use, I find myself more likely to stick to it. (Important note: Too much storage is counter productive. Items not visible or inaccessible are used less, and likely fall into the category not necessary.)

It is not in my budget to purchase pretty new containers for my organizational tweaks; rather, I like to repurpose common household items.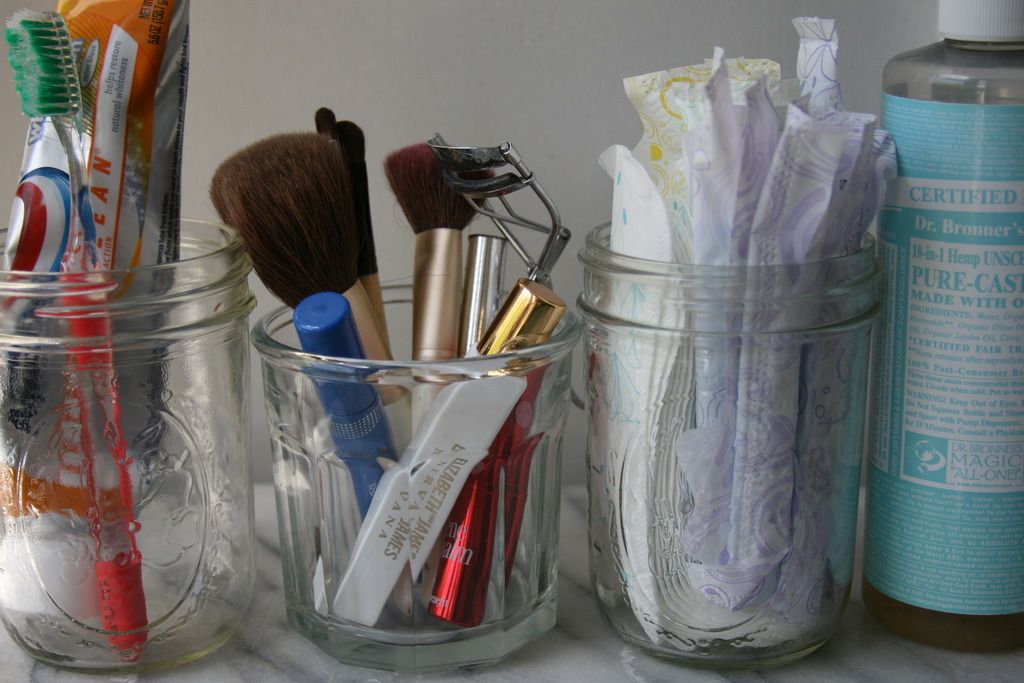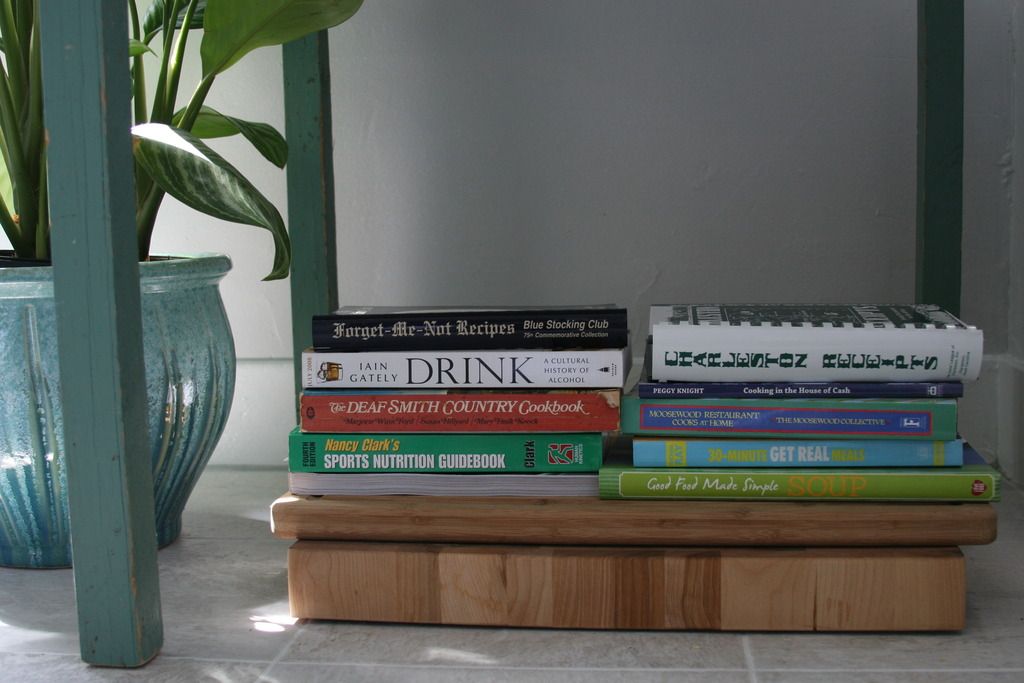 3.
Group together 'families'
. Functionality is important—by grouping similar items together, I'm abiding by the organizing mantra
a place for everything and everything in its place
. For example, I sought a solution for seasonal items (bathing suits and towels), and displayed them so they're both handy and colorful in my closet. No more digging through my drawer to find the matching bikini top and bottom.

A major piece of maintaining a tidy, organized home is being selective with consumption. The less thoughtless spending, the less need to create additional storage and spend time organizing. Living within a budget, and adopting a careful purchasing mindset, means I have to live with an 'unfinished' apartment to allow the thoughtful piecing together of the home. Note the makeshift shelf I created with wooden chopping boards for my cookbook display—it will do just fine until I find the perfect bookshelf for our kitchen nook.