This weekend I am embarking on my second camping trip of the summer. That's more camping in the past three weeks than I experienced the entire four years we lived in Texas. Camping in the summer was such a large part of my childhood, and I am excited to get back to it! It is rewarding to be active and unplugged in the wilderness.
Here is a peek at the clothing and gear I'm currently using for these Northern California adventures. My packing list varies depending on the type of trip and the available amenities at each campsite. These are just a few of my favorite items when packing light.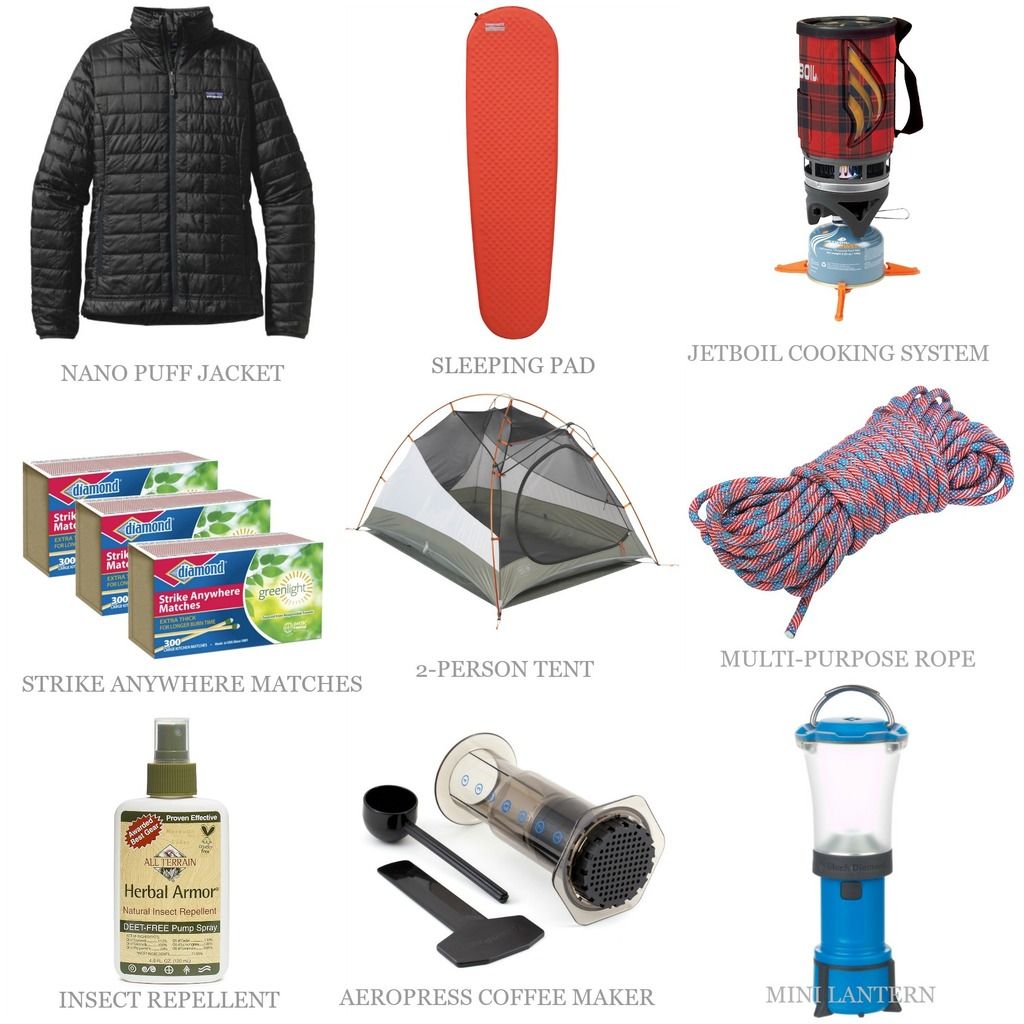 Outdoor gear ain't cheap! I recommend borrowing from friends, shopping at REI's garage sales, or buying second-hand. The great thing about these sturdy items is they last a long time (for example, the sleeping bag I've used since 8th grade, and the tent my Dad bought in the '90s), and often come with a warranty that the company will repair or replace worn items.