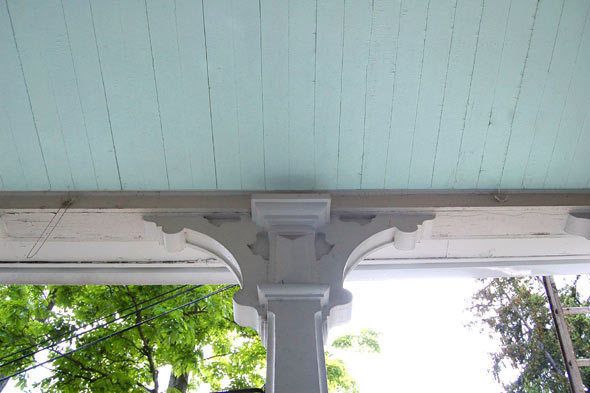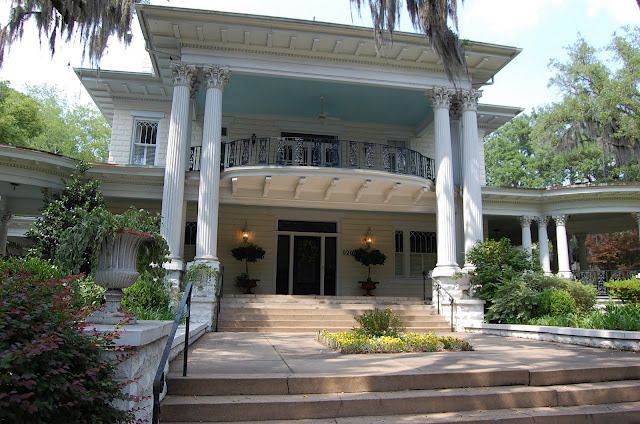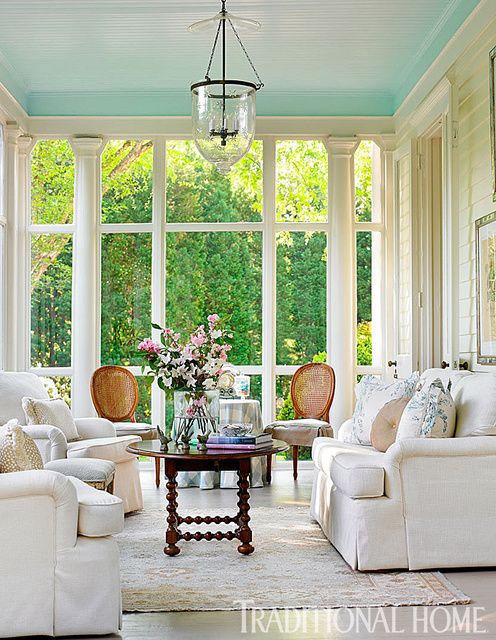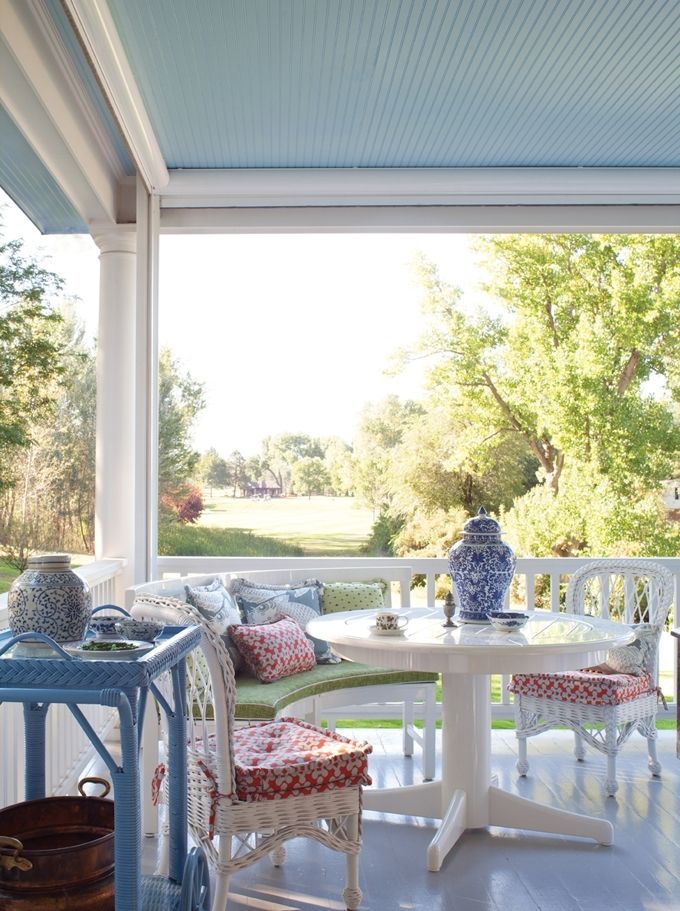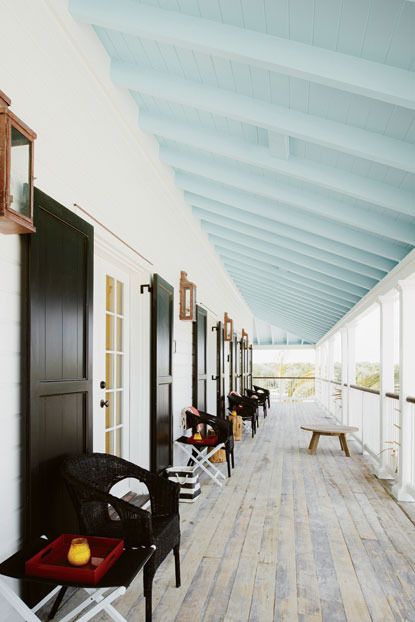 Haint Blue is the distinctively soft blue-green of Southern porch ceilings. In the historic cities of Savannah and Charleston, lore suggests that the blue porch ceilings are intended to protect the homeowner from being influenced by haints, or evil spirits.
Whether persuaded by Southern superstition, or for more practical reasons (insect repellent, daylight extension, visual expansion), this tradition truly livens up a porch, and is on my list of top design elements to incorporate into my first purchased home.
Now all I need is a glass of sweet iced tea.
Images 1 | 2 | 3 | 4 | 5 | 6