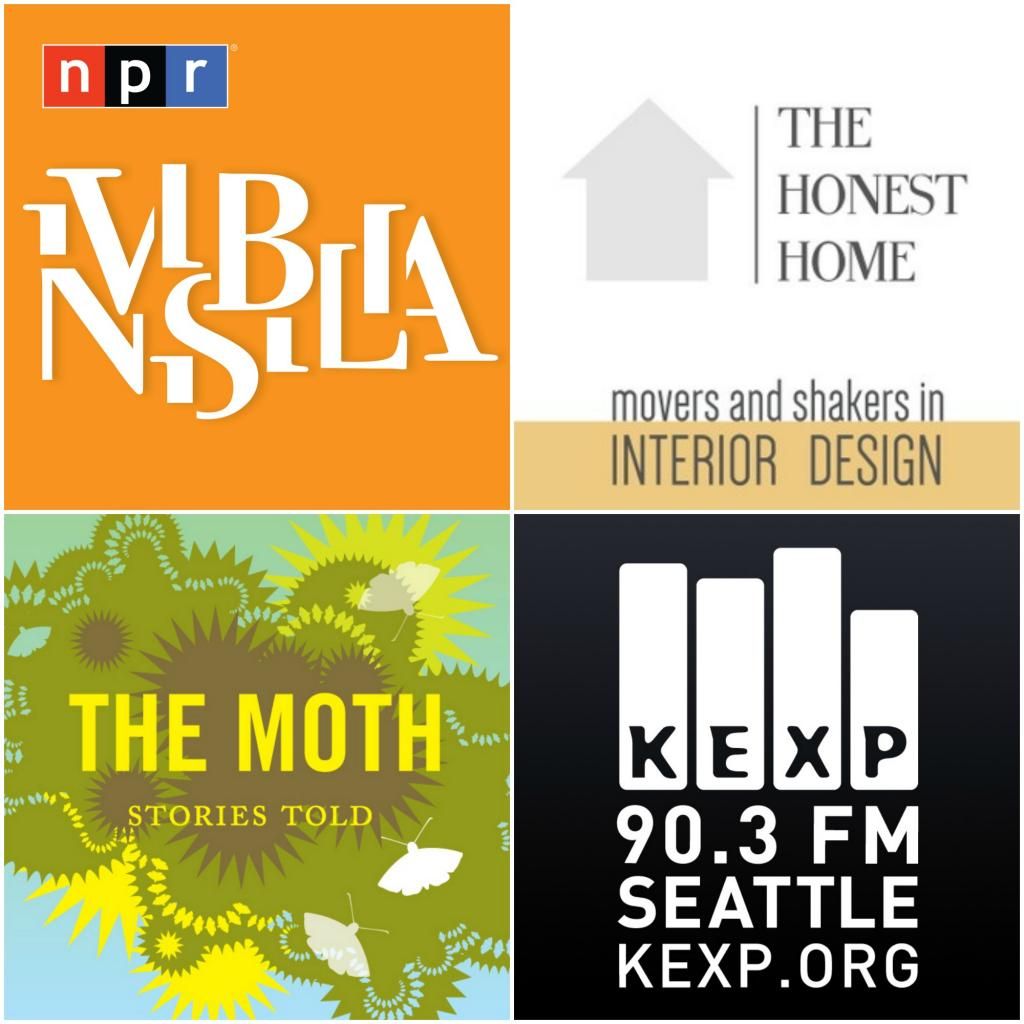 I am so happy that podcasts are growing in popularity and quality. These are a few of my current favorites.
Invisibilia -
Explores the intangible forces that shape human behavior - things like ideas, beliefs, assumptions, and emotions
The Honest Home - Conversations with movers and shakers in interior design and those who are changing the way we live at home
The Moth
- True Stories Told Live
KEXP -
Full-song podcasts and DJ-curated mixes featuring an eclectic variety of artists from the Pacific Northwest and around the world
I was first introduced to podcasts during a cross-country road trip with a girlfriend several years ago. When we needed a pause in the hours of chit chat, we'd alternate between
Wait Wait...Don't Tell Me!
and
Sex with Emily
. Fast forward to 2014's gripping series Serial, and my interest in these audible stations has been reignited. My daily commute has even become anticipated and enjoyable.