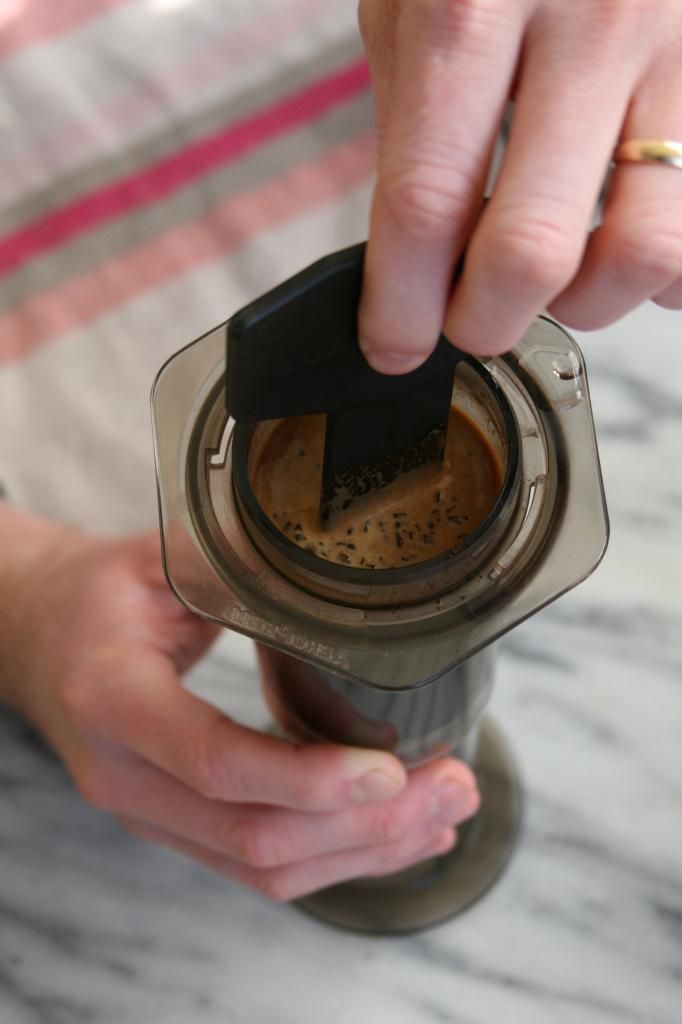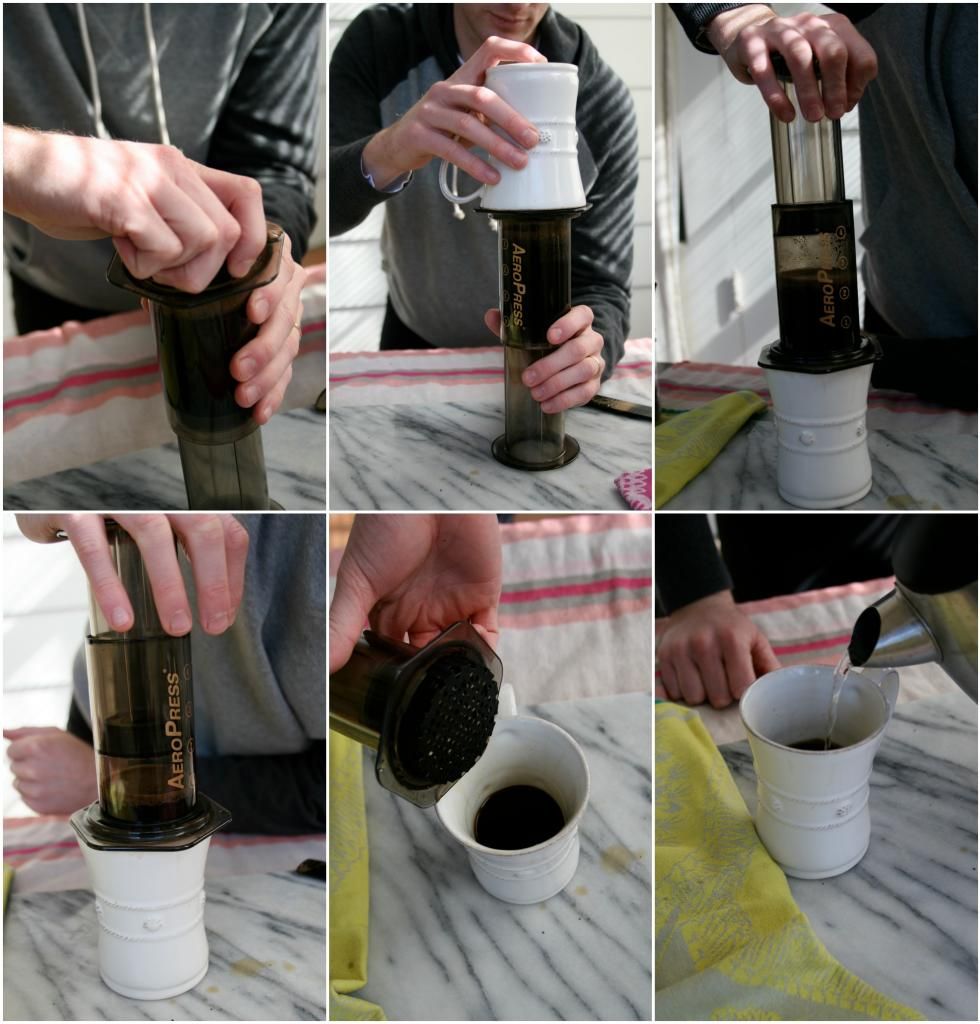 After receiving the
AeroPress
as a gift, this has become my favorite method of brewing coffee at home. The lightweight coffee/espresso maker is easy to use (and to clean), and creates a smooth cup every time. Hot water and gentle air pressure make rich coffee with low acidity.
Once you begin researching how to use an AeroPress, you'll find that there are
many
different methods and opinions around brewing. The best guide I've found is from
The Kitchn
.
I hesitated sharing these images, for fear of making this simple process appear more complicated than it is. It really is easy, especially after a little practice. We use the AeroPress most on the weekends when we have the time to savor a quality cup of coffee.
I also look forward to bringing along the AeroPress for camp coffee as the weather warms. The Aeropress is so lightweight and compact and affordable. All you need is
boiling water
, a camp mug, and your favorite ground coffee. Cheers!