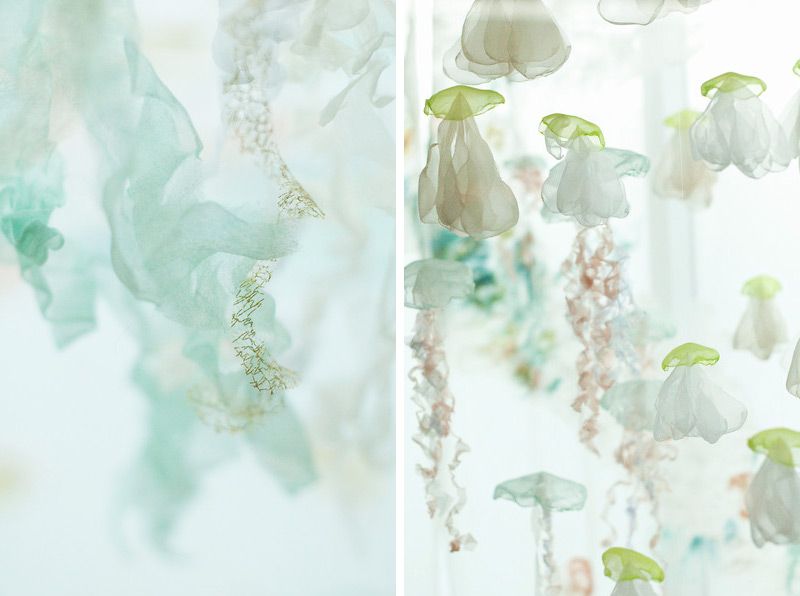 I have had
Sayuri Sasaki Hemann
's whimsical jellyfish installations bookmarked for a couple years, and I thought I would revisit her work on this gloomy December day. Sayuri's fiber landscapes beautifully capture the graceful, ethereal movement of my favorite aquatic animal.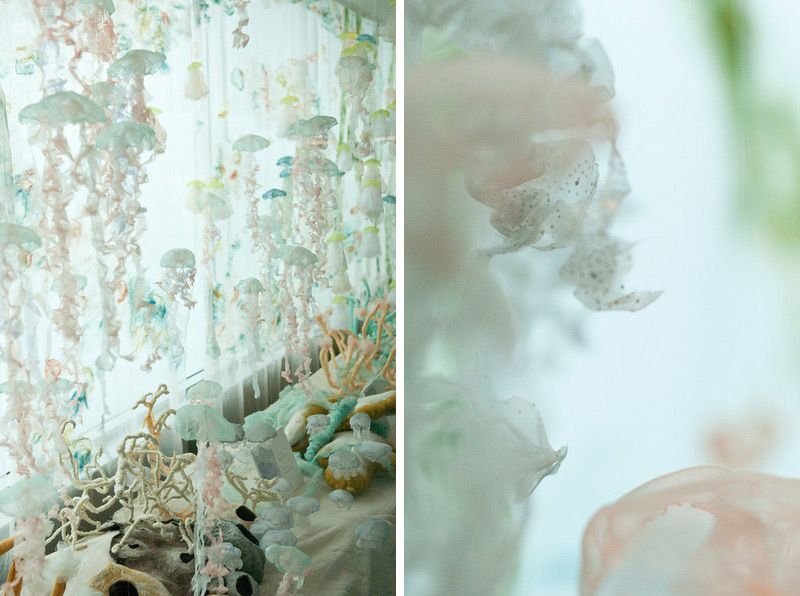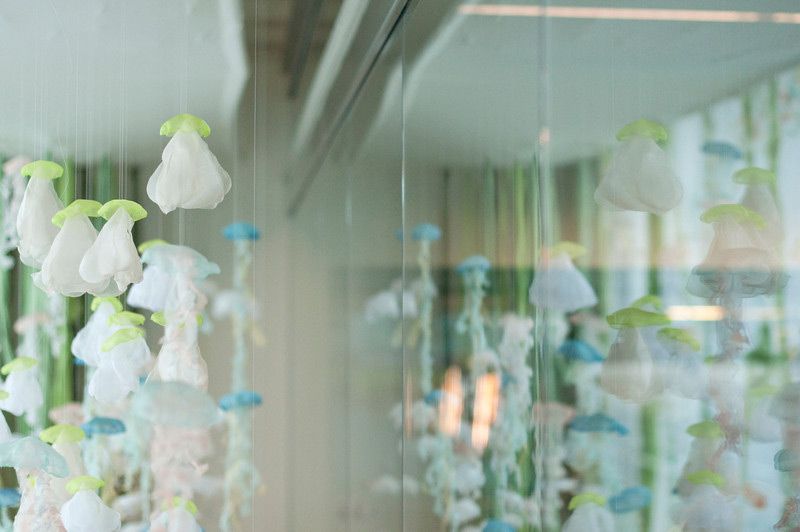 These scenes are from Sayuri's
Urban Aquarium
project. The traveling installation constructs a jellyfish aquarium in unexpected places, like here in the Portland International Airport. I love the light and the calm these figures evoke.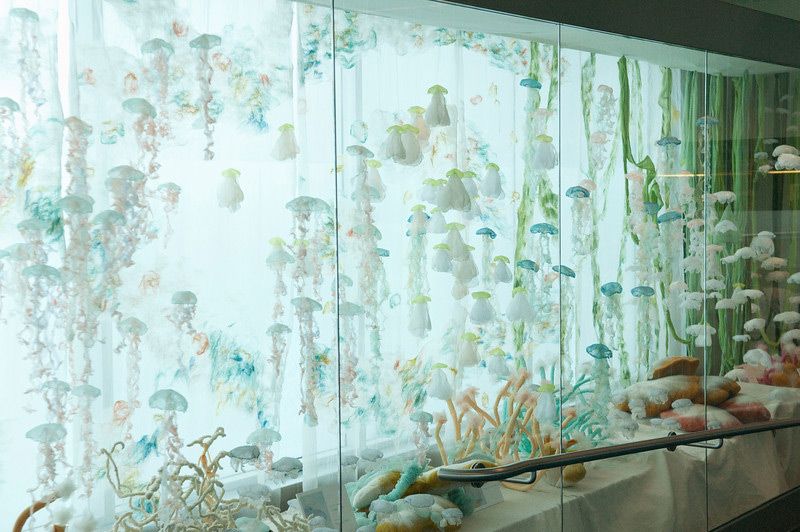 You can migrate a jellyfish to your own space by
purchasing
one of Sayuri's jellyfish! I know this would be perfect for a kid's room, but I would love a few jellies of my own. Such an imagination.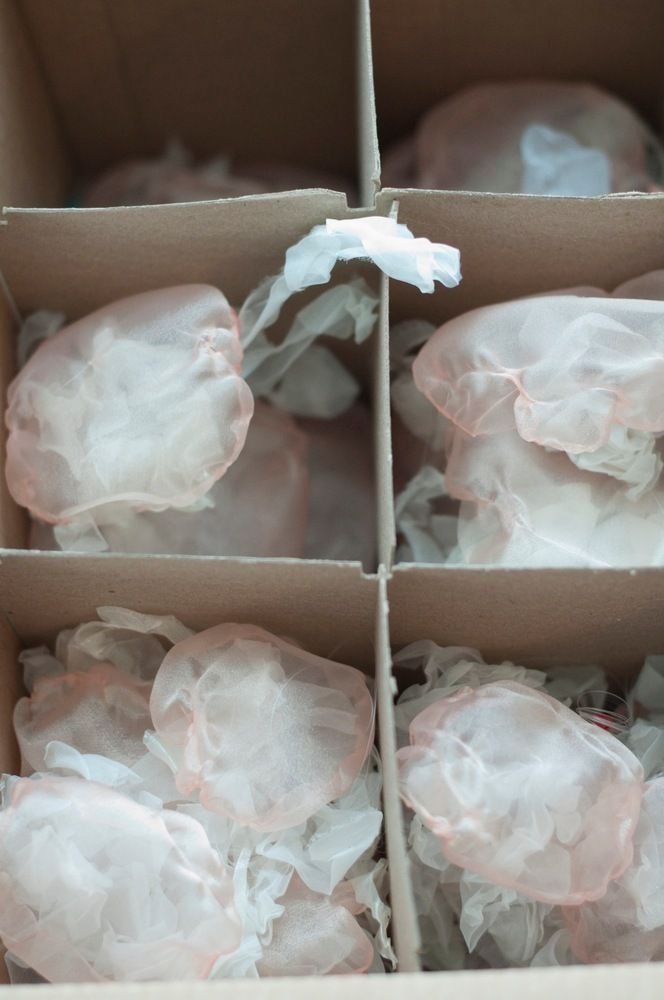 I love the subtle movement of the fish within the tank:


To see more jellyfish and Sayuri Sasaki Hemann's other work (paintings, mixed media, works on paper!), visit the artist's website
Sayuri's World
.