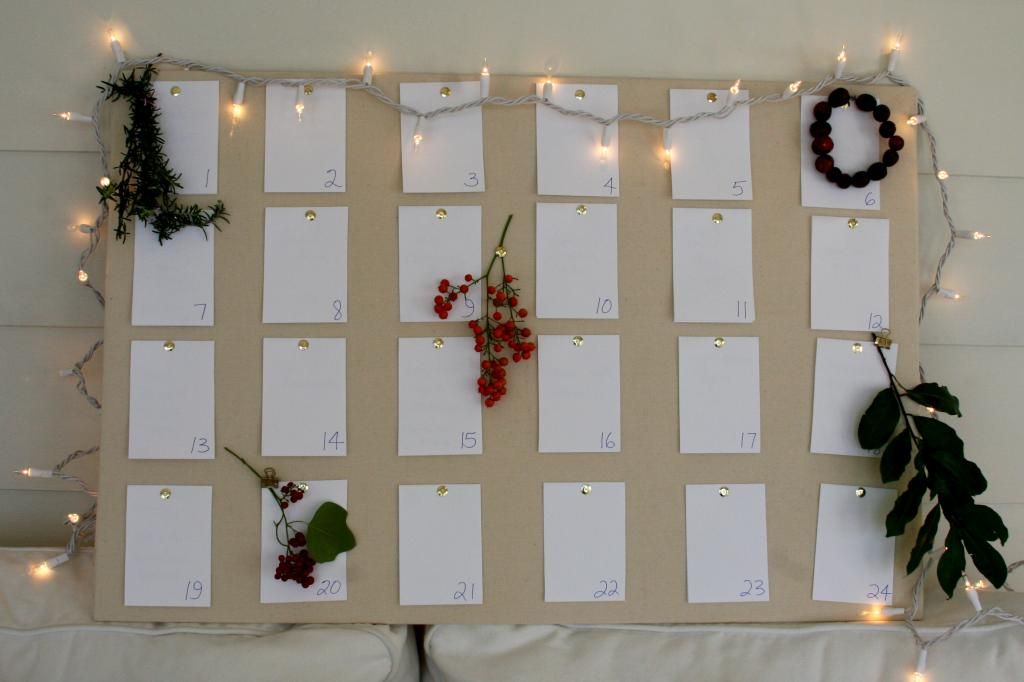 M and I just finalized plans to visit both of our families for Christmas. Once recovered from the airfare shock, we relaxed in relief that we get to spend the holidays with family. The time/money/effort is
so worth it.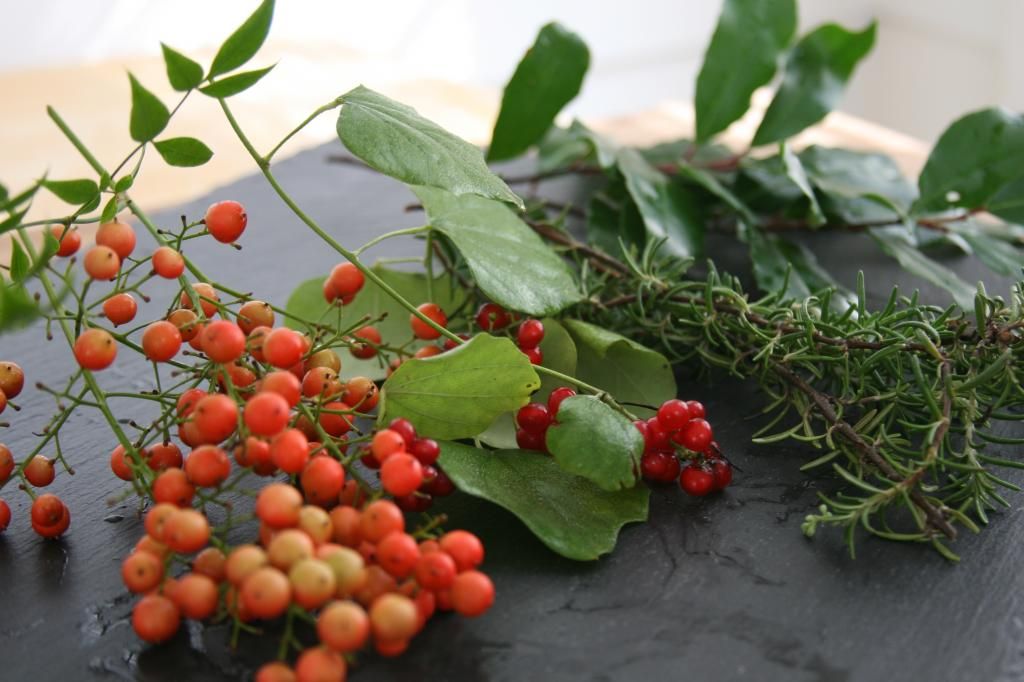 I've created a version of one of my
family traditions
to celebrate the anticipation of Christmas: an advent calendar. The advent calendar provides a little something special to open each day, beginning with December 1. The items on my calendar include:
Activities (hot chocolate & a walk to see neighborhood lights, watching seasonal movies)
Goodwill (cooking & sharing a meal, sponsoring a Santa pal)
Small gifts (tea, seasonal brew)
Reading (story of Jesus' birth,
SantaLand Diaries
)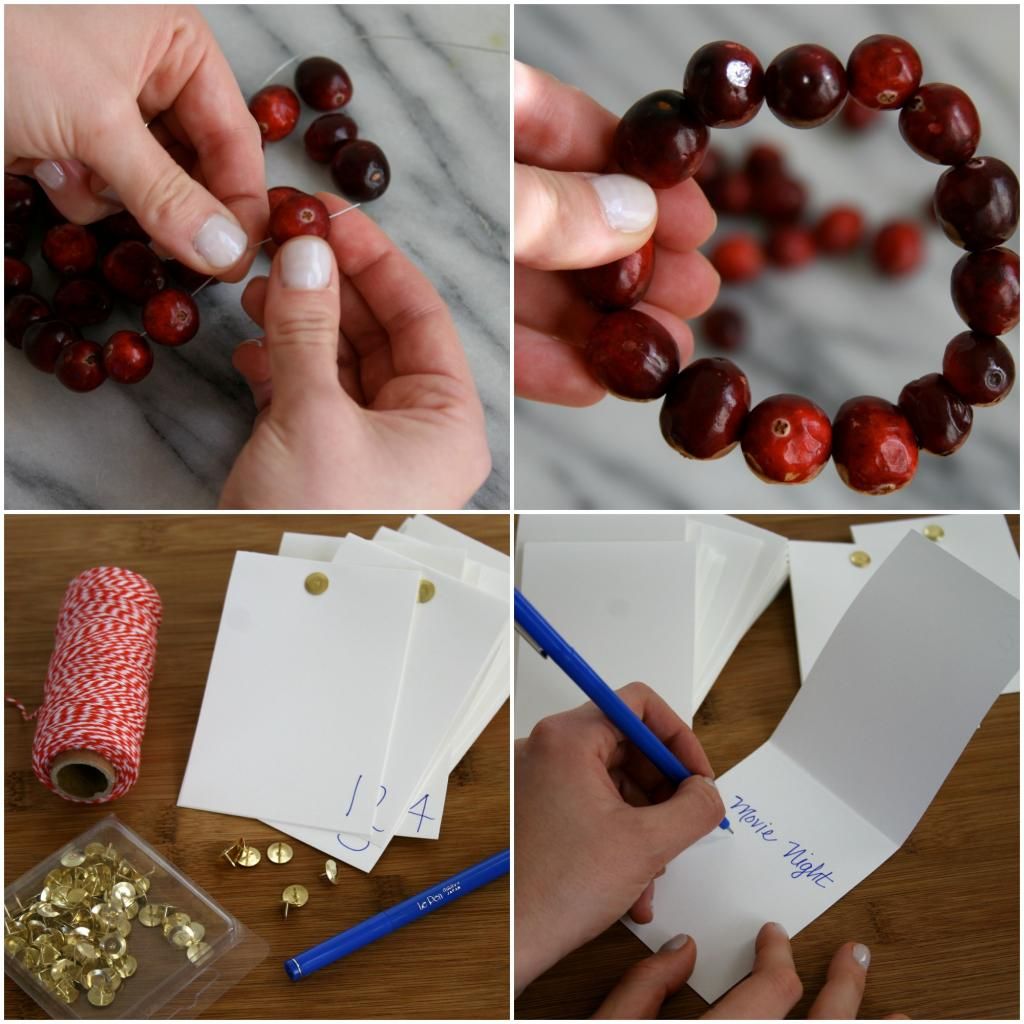 Advent Calendar
I didn't want to go out and buy a bunch of crafting materials, but rather used what I already had around the home, both inside and outside.
Materials
Foam board
Cotton muslin
Card stock
Thumb tacks
Cranberries
Wire
Found objects: rosemary, berries, leaves
Twinkle lights