Today I am happy to introduce sculptor (and friend)
Morgan Yacoe
. As one of my dearest friends, I think everything this girl does is great. After watching her
Tedx Talk
, though, I was inspired to dig a little deeper into Morgan's life as a full-time maker who works at the juncture of art and medicine.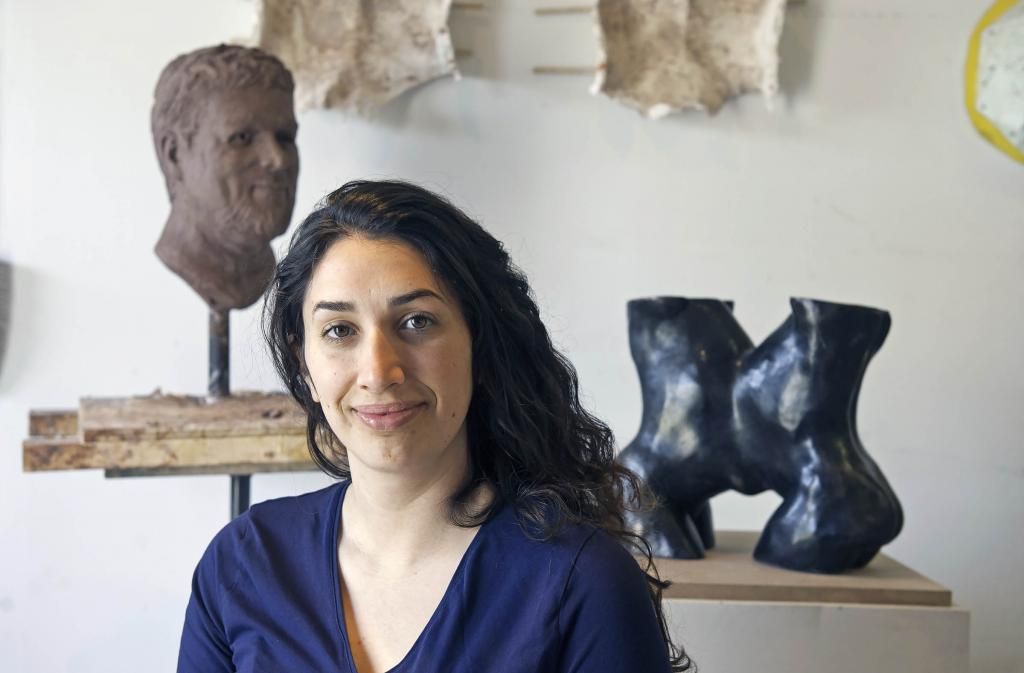 Morgan helps doctors understand the human body through art. She builds and teaches doctors to build anatomically accurate models on which to practice intricate procedures. Notably, Morgan cast the model of
conjoined twins
that aided VCU Medical Center in preparing for a successful separation surgery.
So how does this creative mind with a science background meld both worlds? What inspires Morgan, and what makes her feel thankful?
Read below for a glimpse into our recent chat, if you'd like...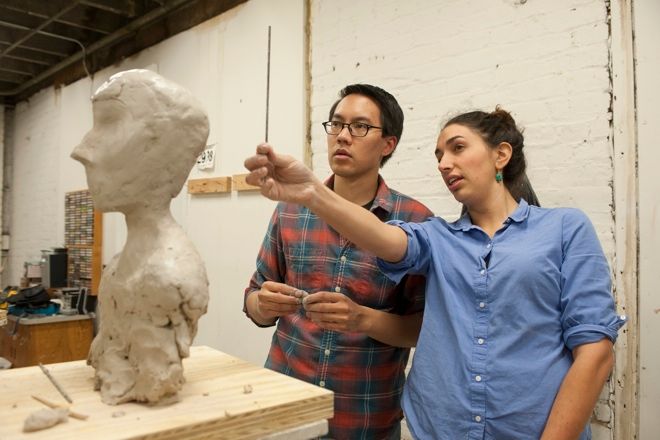 When did you first fall in love with sculpture and the study of the human anatomy?
During my freshman year at Boston University, I had a general curriculum that included painting, sculpture, and drawing. Sculpture seemed all-inclusive. There's drawing and painting involved. Also, in an early painting class, it became clear in the way I painted (laying on paint thick, the materiality of the paint and the texture, the dimension in the forms) that I would to be a sculptor.

After graduating from VCU [with a BFA in sculpture and concentration in premedical science], I realized that I didn't have to go to medical school or get an MFA right away. I could use the tools I already had. I'd recently returned from a trip to South America and I was figuring out my path. Then, all of a sudden, I had work. Out of nowhere, I was busy with sculpture and I had teaching opportunities and more medical models to make.

It's funny how things seem to work out once we release the idea of a perfect path.
Yeah, things seem to fall into place.


How did you decide to make sculpture your full-time job?
Once I had a few jobs under my belt (two sets of conjoined twin models, a funeral bust commission, and work at the local foundry), I realized I could make a full-time job of sculpting and teaching.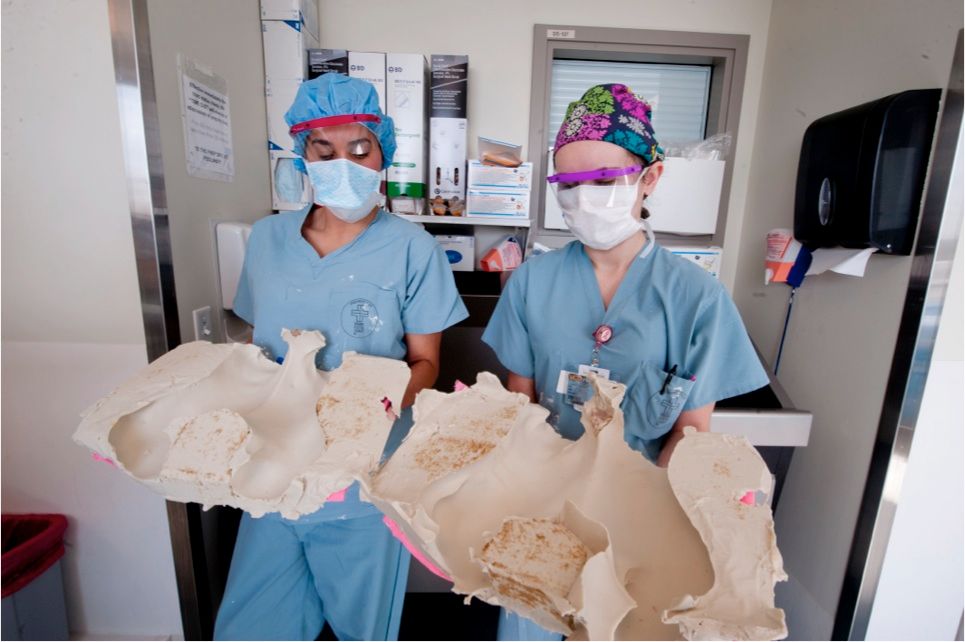 You've done several commissions. Do you have time to focus on your own work?
I don't see the commission work as anything different than my own work. It's all really special to me. My work is about art, medicine and the body, and all of these different processes, and that is happening through these commissions.

I'm lucky. Even though I'm doing it for other people, I think that's the beauty behind it. I'm not just doing this for myself. I'm doing it for others, and giving it away. I have a hard time thinking about just working in my studio, working really hard on something that doesn't have a connection to anyone else directly, or that didn't come out of a collaboration or didn't involve something bigger than myself.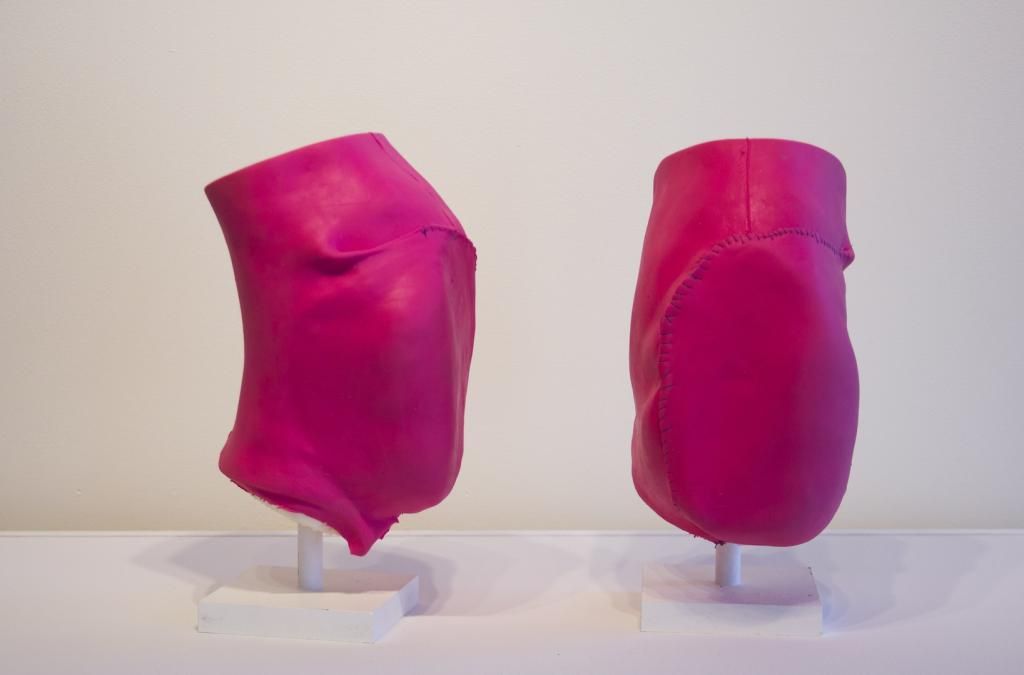 You currently live in Richmond, Virginia. How has living in Richmond affected your work?
I love Richmond. I can't ask for anything more in terms of resources, people, and lifestyle. Richmond has had a huge effect on my work. A lot of my work depends on my community and the VCU Medical Center.
Also, a lot of the work I do is figurative and employs traditional sculpting skills. Richmond has rich history and has so many historical monuments, which means there are historical bronze workers and metal conservators here. These are people I can reach out to for guidance, which is helpful. That's something that would be more difficult in a different city where there wasn't such an importance placed on history.
Describe your typical day as an artist.
I spend a lot of time at my studio, then 2-3 days out of the week I'll have meetings at the hospital. Mostly it's running errands, picking up supplies, and doing business work and research. Currently, I'm writing up a medical paper about face models for residents. No two days are the same. I'm all over the place!
What are the biggest challenges and rewards of running your own business?
The administrative/financial aspect is the hardest part. Putting in bids is challenging, because you have to understand material cost and competition. Invoicing and getting paid timely is difficult. Lots of artists have people who do this for them. I'd love to have someone manage this for me!


There are so many rewards of running my own business. Being the boss. I love being a leader. I'm self reliant. I'm not working for an artist, not working on someone else's sculpture. Most artists at this age are studio assistants, working for others.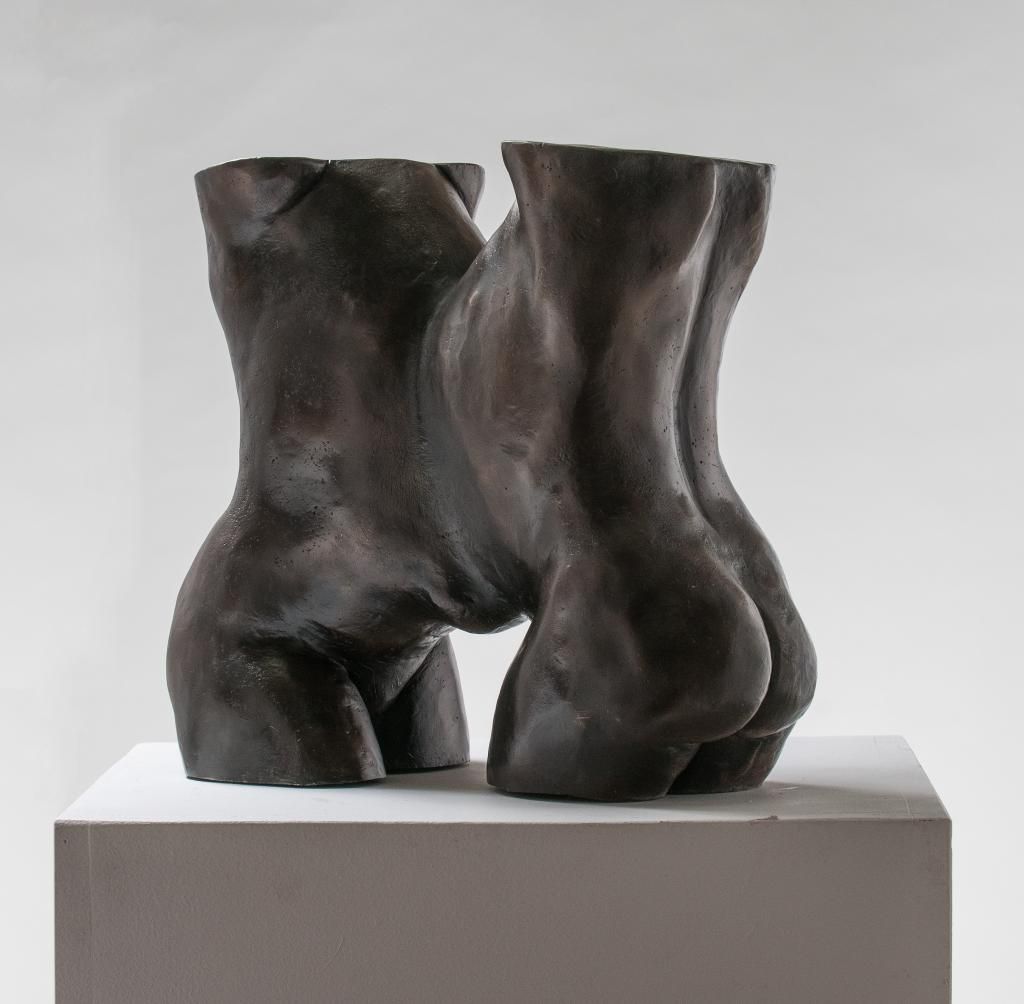 Are you working on any future projects or plans?
Today I am working on this series for an auction that's going to be held at the
World Pediatric Project
in Richmond, Virginia. It's a fundraiser for the organization, which sponsors children to receive medical attention. World Pediatric Project sponsored the separation of the conjoined twins. They do some amazing work. I'm making the sculpture of the conjoined twins into a small piece, 7 inches tall. It's a miniature cast in a process called cold cast bronze.
Coming up, I'm working on a casting of a woman who had a mastectomy. Once I make the casting, then I'll make a mold and cast in a material where surgeons can practice sculpting a breast onto it. They can be thinking about form and symmetry.
Also, I'm producing another silicone breast with a cyst inside of it, so surgeons can practice feeling for the cyst, and can even aspirate the cyst. They can ultrasound the model too!
In addition to art, what brings you joy and makes you feel thankful?
I love being around my friends and family. That's the best. Also, cooking, seeing shows and art, and being outside.
d
Thank you so much,
Morgan
! It was a pleasure to talk.